The Magic of Black and White – Andrew Gibson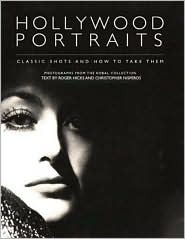 How to Make Hollywood Portraits
The Magic of Black and White – Andrew Gibson
An eBook about Black and White Photography
From the website of Craft & Vision:
"Black and white photographs are a different medium than colour and require an ability to see in monochrome. Becoming aware of the differences between black and white and colour images, in both how they are seen and what makes a great black and white image, is the first step to capturing images that will work powerfully in monochrome. "
"The first in a planned two-volume set, Part One discusses what makes a great black and white photograph, what to look for when learning to see in monochrome, elements of a black and white image, and potential subjects for black and white photographs. Part Two will examine the means of creating the black and white image in the digital darkroom."
I bought a copy of this book a while back and been going through it slowly. The images in the eBook are incredible, as well as the topics of discussion and instruction. Topics include tonality, lighting, texture, lines, shape and form, negative space, contrast, shapes and patterns, soft light, hard light, back light, dramatic light, landscape photography, street photography, nudes and much much more.
I mean this book is jam packed with stuff that will definitely make you see things in a different light, no pun intended.
and…It's only $5.
You just can't beat that price.
CLICK HERE to Purchase your copy of:
The Magic of Black & White, Part One, is a 58 page downloadable PDF eBook
How was this post? Good? Bad? Or?
Please leave a comment below!
---
Check out the list of recommended
Hollywood Glamour Photography
Books and Videos Here
---
---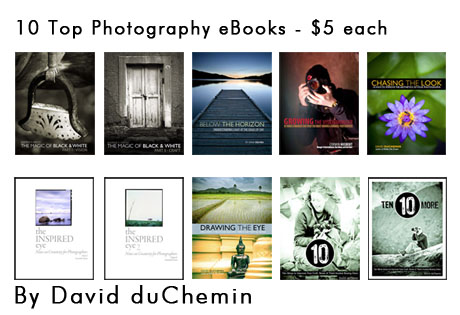 Click here to visit craftandvision.com - David duChemin.